Customized Home Security
& Automation Products
Our personalized packages offer the most benefits for your added security and we will customize your system to fit your home and business needs.
Choose how to control your smart home.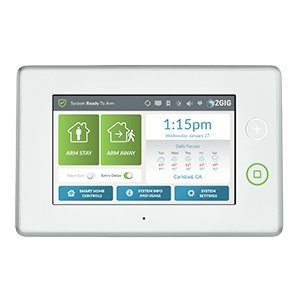 The 2GIG Go Control 3 touch display provides a control panel that is the easiest and most intuitive experience yet. The home screen allows you to access the most important features quickly.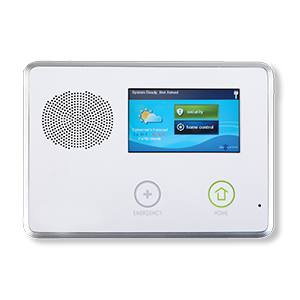 The 2GIG Go Control 2 control panel is the hub for all your Smart Home technology, allowing easy control of security, HVAC, lighting and more. Easily access your system from your smartphone or any web-enabled device—providing you with access when and where you need it.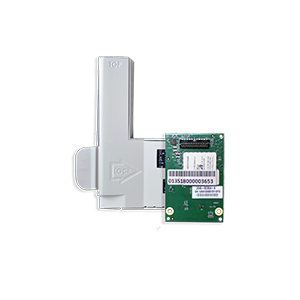 Cellular monitoring is the most reliable communication option available in home security. A cellular connection means that your system works even when your power or landlines are out of service, or if someone cuts your phone line.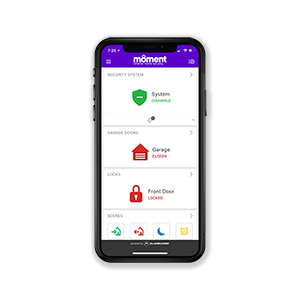 Stay connected to your home security and automation system virtually anywhere with the Alarm.com mobile app. Whether you're at work, on vacation, or sipping a lemonade in the backyard, the mobile app puts your home's security, access, and comfort at your fingertips.
Customize the security to fit your needs.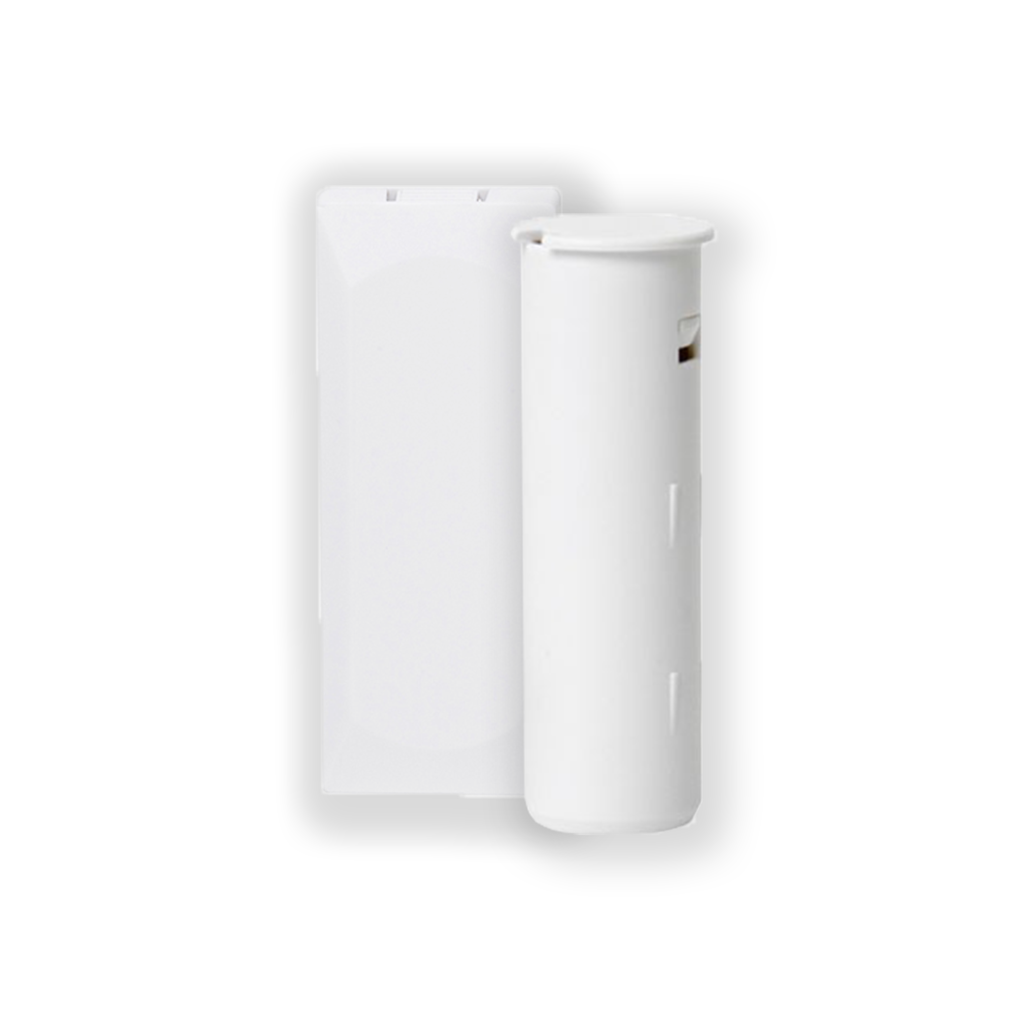 Wireless communication with the main panel notifies you when a door or window has been opened or trips an alarm when the system is armed. With sensors to guard every door and window type out there, your home is protected at all potential points of entry. We'll find the best sensor for each application in your home.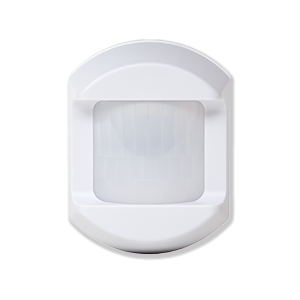 The Motion Sensor acts as a second line of defense to door and window sensors by detecting any motion in interior spaces and communicating events wirelessly to main panel. The Moment motion sensor easily mounts to any wall to deliver wide-angle motion protection. With its pet immunity feature, the Motion Sensor can be set to ignore pets up to 55 lbs.
The Glass Break Sensor is a fully-supervised, tamper-protected, ceiling- or wall-mounted security sensor. Each detector provides a 15 ft maximum detection range, 360° maximum horizontal sensing angle, and dual-stage glass break detection.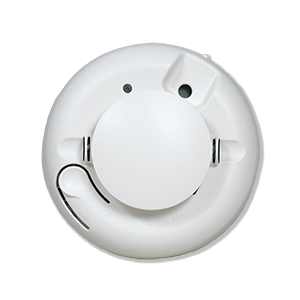 When smoke, excessive heat or cold is detected, the alarm sounds a loud local alarm and the built‐in transmitter sends a signal to the Control Panel. Detectors can send alarm, tamper and battery condition messages to the Control Panel.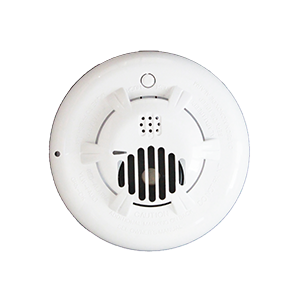 The wireless carbon monoxide (CO) sensor is a battery powered wireless detector intended for use with wireless monitored alarm systems. When carbon monoxide is detected, the system notifies you of a potentially lethal situation and immediately contacts the fire department.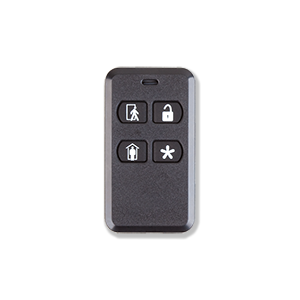 The wireless keyfob is designed to fit on a keychain, in a pocket, or in a purse for convenient security access. The 4‐button remote gives you the ability to turn the security system ON and OFF before entering your home or after you exit. It even includes a panic button that can be used to trigger your security system and a programmable button that can be used to open/close your garage door.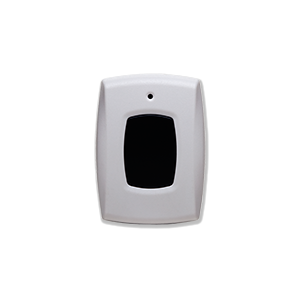 The medical pendant is ideal for senior residents or those who are at risk of falling. Should a fall or medical emergency occur, seniors can press a single button to call for help without ever picking up a phone. Pendants may also be set to detect a fall and call for help automatically. The pendant can also be worn as a necklace or a bracelet, making it easy for anyone to carry with them at all times.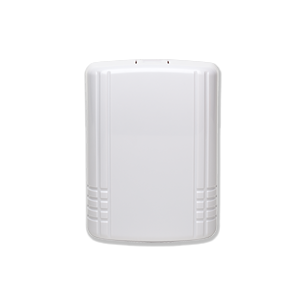 The hardwire to wireless takeover module was designed to convert older hardwired systems into a wireless system. By combining a hardwire and wireless system, you'll eliminate the cost of wireless sensors, while at the same time future-proofing your old system for easy upgrades to new system technology and smart home devices.
Automation services to simplify your life.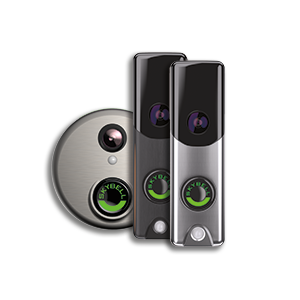 See who is at the front door with the WiFi Doorbell Camera. Two-way voice lets you speak to visitors at the door, through the mobile app, from anywhere. Easily capture images that can be saved to a mobile device and saved in case you need them later.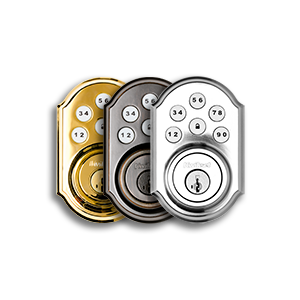 Keypad entry-door locks communicate wirelessly with your Moment Smart Home system to allow remote lock/unlock capability from the panel or mobile app. You can even easily program user codes and changed them as needed, or unlock your door the old fashioned way with a key.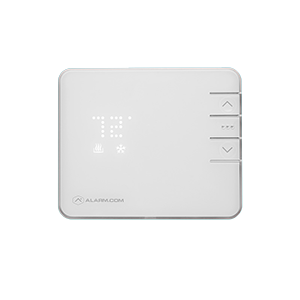 This battery powered thermostat connects your Moment Smart Home panel, giving you complete control over your home's comfort wherever you are. You can even set the thermostat to intelligently adjust the temperature of your home to maximize efficiency.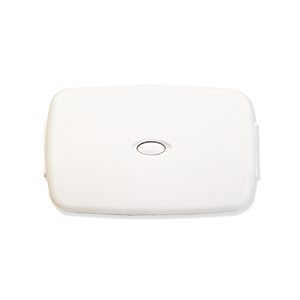 Wireless lamp control modules plug right into the existing electric receptacles in your home, and then your lamps can be plugged directly into the module to provide wireless control of that light through your system.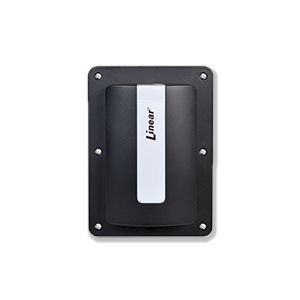 The Garage Door Controller opens or closes a sectional garage door remotely through your security panel or the mobile app. No more accidentally leaving the garage door open again. Get notified if the garage door is left open and shut it from anywhere with the app. The Garage Door Controller is compatible with virtually any automatic garage door opener.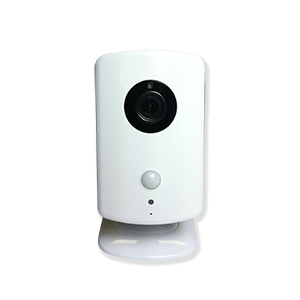 Add high definition video to your security system with our new family of IP cameras. These cameras add exceptional value, features, and ease-of-use to your Moment Smart Home system. With the added benefit of being able to see your home even when you're away, you'll have total confidence when you leave home.